About New England Greenscape Inc.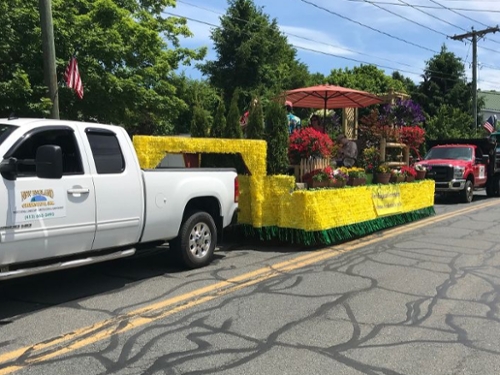 New England Greenscape, Inc. was started in 1996 by Steve Morse who brought several years of experience to the business. Steve graduated from the Stockbridge School of Agriculture at the University of Massachusetts with an associate's degree in landscaping. We have since grown to 15 full-time and part-time employees strong. Some of our employees have been with Steve for over 10 years and have lots of enthusiasm and experience that they share with our clients each day.
New England Greenscape, Inc. is a small landscape business located in Sunderland, Massachusetts – just 10 minutes from Amherst. Our specialties are landscape maintenance and landscape construction. As these are our specialties, they are not all that New England Greenscape does for outdoor work. Other services included some aspects of tree work, snow work, fence installations and sweeping.
We here at New England Greenscape enjoy providing our customers a beautiful outdoor living space, whether it be a striped green lawn, beautiful paver patio in the backyard, or a pergola over the front walk. We pride ourselves in making our customers happy with affordable, quality work. All estimates are free and will be sent to our potential clients within a reasonable time period.
Here at New England Greenscape, we pride ourselves in doing what we do very well which means we do not try to do everything. We hire experienced subcontractors to provide services we don't. Such services include lawn care other than mowing, plant problem diagnosis, plant care, stump grinding, irrigation, and landscape lighting. If there is something we don't do, we will provide an experienced and licensed contractor to do that service. Potential customers will not have to look elsewhere for these services. We believe that bigger is not always better.
New England Greenscape, Inc. assures quality workmanship as well as communicating with the customer while the job is in progress through completion.